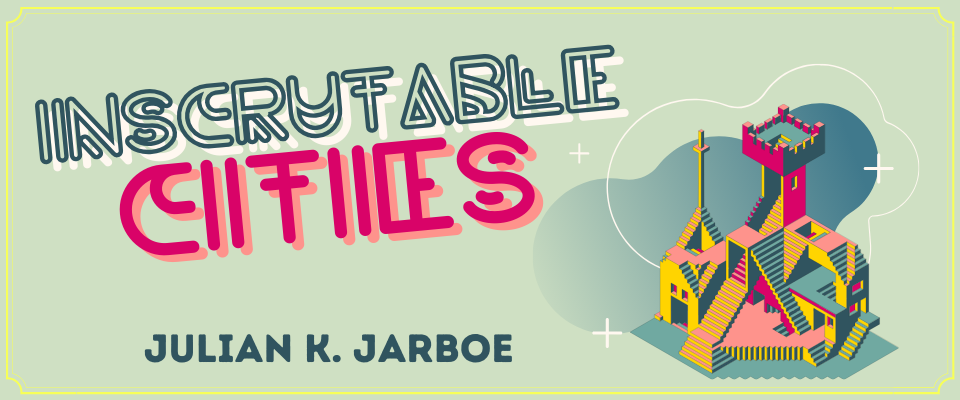 Inscrutable Cities
Seeking Playtesters for Development Draft!
---
Inscrutable Cities is in a state that it could be played! What will eventually make the cut for revision to the released version in September 2020 now largely depends on outside feedback within the month of August 2020.
The main prose aspect I could really use a fresh perspective on is chapter-level detail (too much? not enough?) and sentence-level clarity (does it make sense what you're supposed to do? is the voice and tone consistent? is anything about the language itself distracting in a bad way?).
The main game design aspect I'm seeking feedback on is, really, "do you think this is, you know, fun?" Really out there questions, I know!

If you've pre-ordered the game and would like to play test, please let me know! You can comment here or message me on Twitter (I believe my DMs are open).
Also, regardless, thank you all so much to everyone for your support, regardless of whether you've pre-ordered or re-tweeted or just been nice to me about it. I've been pleasantly surprised by how many people are willing to shuck some bucks and good will towards this project.
- Julian
Comments
Log in with itch.io to leave a comment.
Still seeking testers? I'd like to give it a try! Really looking forward to this one in any case.

I am, yes! What's the best way to contact you to send you a draft? Thank you!